Ultimate Guide to Convertible Hire in Australia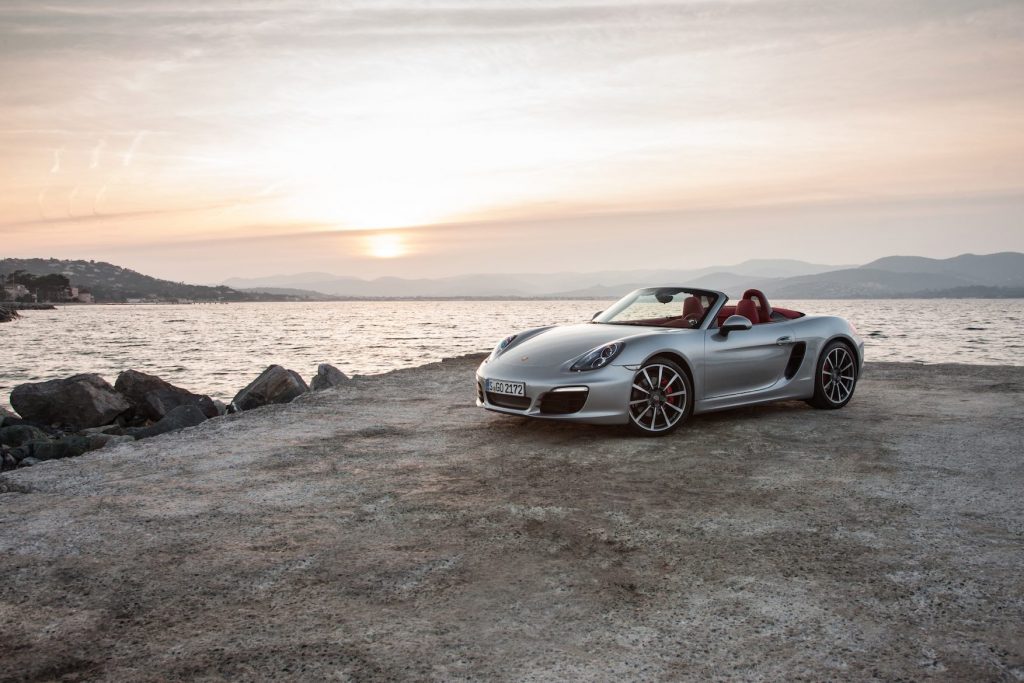 Updated December 2017.
Driving a convertible is an experience. It's invariably an experience you must share. You might share it with a loved one, perhaps someone you are secretly trying to impress, or simply your alter ego. Regardless of your choice, you will never be alone when driving a convertible.
Considering the advances in safety, comfort, and performance of cars with a fixed roof, why would you opt to remove this protective cover and expose yourself to the worst (and best) of mother nature? Be it the pesky rain, blistering sun, or crisp mountain air. It's never like the movies.
Whilst you will share the experience with someone else, your convertible driving experience will be undoubtedly unique to you. This uniqueness is what we will discuss in this article.
For a regular day in regular life, owning a convertible may seem impractical. It may be possible for your romantic mind to rationalise a convertible as a perfectly practical choice, most of us would prefer to simply take it for a weekend and hand it back.
This post will help you choose the right convertible hire for the driving experience you're seeking. Let's do this.
à la carte Convertible Hire

After you decide you need a few days without a fixed roof, here are some of your options to get started:
There are also cars available from Sports Car hire companies. However, given their collective terrible reputation from online feedback, I can't personally recommend any yet. (Hoping this will change soon)
DriveMyCar Convertibles
Over Christmas 2015, Ireviewed a longer-term hire of the BMW Z4 Roadster from DriveMyCar. Needless to say, I've become a huge fan of their range of cars. Sadly, this car has been removed from the fleet and is no longer available to hire.
The one caveat? All rentals have a 7-day minimum rental period. This may seem like a hurdle, although the process of adding new drivers couldn't be simpler. Find a friend or two, rent a convertible car, and share it for a few days each. Someone has to take the risk on the bond — give them the extra day.
Breaking news: DriveMyCar now does as little as 2-day rentals.
My experiences with DriveMyCar have all been positive. In 2016 I rented a Porsche Caynene, in 2017 I rented a Mercedes-Benz CLA45 and an Audi TT in 2018. I can't speak highly enough for the level of service I have had from their team. I should note that these cars were rented direct from the DMC team, that is from their warehouse in Sydney. Although you can, I've never rented direct from an owner.
Hertz Convertibles in Australia
There are two convertibles options in Australia with Hertz, the Porsche Boxster and Ford Mustang. Yes, the Boxster is the cheapest Porsche available and you're looking at the standard Boxster, not the S, Black Edition, GTS, or Spyder. Although I've only driven the Hertz Ford Mustang Fastback in my the anti-tesla post, I expect the convertible to be similar.
For both cars, having a good time isn't questionable, but good luck finding availability.
Firstly, you won't find the Porsche Boxster in Sydney, Malebourne, or Perth – all only have the Porsche Cayman I previously reviewed andthe new Hertz Audi R8. These locations also seem to only have the Fastback version of the Ford Mustang.
For the Boxster, you'll need to search in Brisbane for availability. Whilst the Mustang Convertible shows on the website, it simply doesn't show up in any search results (yet). Watch this space.
Technically, there is a minimum rental term of three days on the Porsche Cayman or Boxster. My experience with the Cayman proved differently, twice. I'm sure if you call up your local Hertz they'll let you take it for a day if it means that
it's not sitting in their inventory for another day. This happened to us in Melbourne when our Europcar Mercedes-Benz CLA wasn't available. We walked up to the Hertz counter and asked "Hi! Can we take the red Cayman out the front?"
When searching, I generally look for +/- a few days around the day I'm looking for, and then change the dates after I select the car. This lets you 'lock in' the car, and play with dates and discount codes to see how it affects
the price. Keep in mind that your special corporate code, including deals through credit cards and other organisations, will sometimes exclude this class of cars. Go without discounts for research, add them later.
The pricing of the Boxster experience is similar to the Cayman, however I found Brisbane offering $30 less per day when booked during the week.
Check out my review of the Cayman for tips on the booking experience.
In terms of prices, here is what you are looking at as the number of days changes (all weekdays from Brisbane Airport):
| | | | |
| --- | --- | --- | --- |
| 1 day | $300.26 | $126.36 | $426.62 |
| 2 days | $300.26 | $252.99 | $853.51 |
| 3+ days | $269.52 | $342.95 | $1,151.51 |
If you are lucky enough to be an American Express Centurion card holder (for a signup fee of $5000 + $5000 annual fee), you can use your CDP code to reduce the single day cost by roughly 20% down to $343.06. Extra km over 150 per day will also be charged at 80c/km instead of $1/km.
Europcar Convertibles in Australia

Europcar undoubtedly has the leading edge over its competitors when it comes to convertible hire within Australia. Not only do they have more cars available, they have a wider range of cars flavoured towards different driving experiences.
I've personally driven the Mercedes-Benz SLK200 which was retired for the BMW 220i. Whilst I enjoyed my time with the SLK, it felt a bit dated. The upgrade to the BMW is welcome.
Europcar previously offered the Mercedes-Benz E250 Cabriolet, which has since been replaced with the slightly smaller but newer C300. Whilst I had great intentions on renting the E250, it was the most expensive car in their fleet and I never had the right moment to dosh out the cash. I'm looking forward to trying it's successor in the Mercedes-Benz C300. It's hard to get me past the brilliant C-Class sedan for under $150 per day and the cabriolet should be a blast!
Book the Mercedes-Benz C300 Cabriolet here
The new kids on the block for Europcar are from their BMW range. BMW previously had a relationship with Hertz. In the past year, they have launched/announced adding eight BMWs to their fleet, including the BMW 320i I reviewed here. Although, when I search for the same BMW, it doesn't exist in the fleet anymore. It looks like they have gone with the Mercedes-Benz C250 and C300 sedans instead.
We mentioned the 2-series above, the other Europcar BMW convertibles include:
GoGet Convertibles
I was excited when GoGet announced that they will be adding the Audi A3 Cabriolet to their fleet in November 2015. Whilst I've driven and reviewed almost every Audi A3 available for hire in Australia, the prospect of a cabriolet available on-demand was very exciting. So I thought.
I've been a huge supporter of the movement towards on-demand rentals for the last few years. Why? The limitations of traditional rental companies, albeit minor (sucky opening hours, fixed locations, difficult booking processes, need to deal with people), add up to be a huge pain in the ass compared to booking a car, walking up to it and driving it away.
Let's say you were in Potts Point for a breakfast with friends. You walked past
the Orion the GoGet Audi A3 on Crick ave and decide that it would be a fine day to go for a drive to Bondi beach.
You check your GoGet app, see that no one has booked it till 4pm. With a few taps on your phone, you jump in with your friends and head to Bondi.
That's pretty cool, right?
Read my review of the Audi A3 Cabriolet here
Choosing Your Convertible Hire Driving Experience
Cars, and more broadly driving experiences, are uniquely valued in the eyes of the driver. I may have had a fantastic time in the BMW Z4, but you might not.
There are no universal rules that make one experience better than another. Although, we could filter which experiences are most likely to be suited for your needs.
Who's coming with you?
Seems obvious, but there's a huge difference between the two-seater roadsters and larger four-seater cabriolets.
Have a think of who you want to share this experience with. If it's likely to just be yourself and one other person (at a time), go for the roadsters such as:
However, if you want to do a road trip with your family, impress the in-laws, or avoid 'joy ride sharing' between friends, go for a four-seater.
The GoGet Audi A3 Cabriolet is your easiest option within if you need four seats. It's easy to book, can be booked by the hour, and comes with a reasonable damage excess should anything go wrong.
A second, more traditional option would be the Europcar vehicles — BMW 2-series on the cheaper-end, and Mercedes C300 or BMW 4-series on the upper end. It's worth noting that Europcar doesn't have a five-seater convertible, they are all fours.
Where are you going?
When it come to driving experiences, where you are heading doesn't matter as much as the route you take.
Or, to be more specific, the distance you travel per day of booking makes a difference on which option is the best for you. Don't get sucked in by paying $99 per day for the GoGet Audi A3 Cabriolet if you plan on driving 1000km over three days. The additional $137.50 (550km x $0.25) probably isn't worth it.
When you have a trip planned, check Google Maps for how far it will take, choose a bendy or scenic route to make it enjoyable, and increase your estimate by a few km to avoid distance anxiety. This is one of the easiest mistakes novice renters make.
It's not always the money that hurts. Sometimes it's simply the misery of being stressed at the end of your journey. Plan well.
In the extreme case, there is the Porsche Boxster that comes with 150km per day and $1.00 per additional kilometre (unless you hold an Amex Centurion card). If your destination is an extra 30km further than expected, the round trip will add $60 onto the cost of your booking.
The Europcar rentals all come with a 200km per day limit. This is reasonable for most trips, however there will be cases where you need more distance.
Finally, DriveMyCar rentals have a default of 100km per day, that is 700km for the 7-day minimum, although this is generally negotiable with the owner. The best part is that the team at DriveMyCar will negotiate this for you. Whilst the 7-day rental may seem like you're overpaying for when you may not use the car, it sometimes can be cheaper than the traditional rentals if you need an additional distance allowance.
For example, this Audi A3 will cost you $457 for 7 days with 700km. By contrast, the equivalent GoGet Audi A3 will cost $495 for 5 days with 750km.
And before you hire the car longer than you need, consider if you need to pay for parking in the city. One afternoon or overnight park could lose any money you save from other optimisations.
Who else is driving?
You may get away with the odd occurrence of your mother-in-law driving your convertible hire, but your ass is on the line. Insurance policies generally exclude unnamed drivers and that could leave you with a big hole in your pocket. That is to say, you will be responsible for the entire value of the car if it's totalled.
Required reading: my ultimate guide to car rental insurance.
It also costs additional to add a driver onto an agreement for the traditional rental companies. By contrast, GoGet and DriveMyCar don't charge you any more to share the driving load (as long as the driver is also a member).
Hertz charges $5.50 per additional driver per day, capped at $27.50 per 7 days.
Europcar charges $7.21 per additional driver per day. Although it's not explicit in their terms, this cost reduces with additional days and seems to cap out at $36.06 from 7 days onwards (tested up to 16 days). This also changes based on location – Sydney airport was $7.65 per day, where Brisbane airport was $7.21 per day.
Another catch here is that both Hertz and Europcar require the additional driver to be present during collection and to sign an additional form. This might be a huge pain in the ass and sway you towards GoGet or DriveMyCar.
Are you a good driver?
Yes? Of course you are. However you probably didn't know that with rentals you pay the excess first and then have to prove your innocence. Someone runs into you, and you pay the $5k excess on your credit card immediately. That sucks? Yep, it does.
Each of these cars has a different excess, and all can be reduced for exorbitant fees.
Get your points on!
One of the outstanding benefits from renting cars full-time is the number of frequent-flyer points that can be earnt. There are two main sources of points, credit card points and program points. You can read more about using points over at
Point Hacks.
Availability and price
As a final consideration, we'll discuss availability and price. Traditional rental providers are known for letting you book a car that isn't available, then downgrading you to something less awesome (something with a roof). If you're planning a week in the sun with no roof, a Corolla hatchback doesn't sound like a comparable alternative.
By contrast, both GoGet and DriveMyCar offer bookings for an exact car at an exact time. It's not possible to double-book. However, there is a risk with GoGet that the driver before you runs late (happened to me before), or with DriveMyCar the driver before you damages the car to the extent it needs servicing. Both cases are generally quite rare.
Whilst I'm sure the DriveMyCar team would help you find an alternative in this case, they certainly can't guarantee that another close replacement will be available.
Price, after all else is considered, can sway between two ideal options. I'd recommend you work through the above considerations before looking at prices. The reality is that the cheapest 'base rate' can end up costing you much more if you chose the wrong car for your planned trip.
Final Thoughts On Australian Convertible Hire
The genesis of this post was to give you a simple way of selecting the right convertible for a few hours in the sun. It's turned into much more than that. I'll be maintaining and updating this post as new options come onto the market and as I review each of the cars.
Alas, I hope that this has become your bible, cheat sheet, or at least a point of reference when you're planning your next driving experience without a roof.
Call it a convertible, cabriolet or roadster. What unites these experiences is the sheer joy of playing chicken with mother nature.
Will it rain, or will I get a sunburn?
Love renting unique cars?
We rarely send email, but when we do it is full of the juiciest tips and tricks on discovering unique car rentals.
You've already subscribed! Want to get in touch? Send us an email at
[email protected]
Enjoyed this post?
Why not subscribe and join the occasional Ride Hacks newsletter?
Subscribe