The Dirty Truth About Accident Replacement Vehicles
Think Your Insurance Company Has Your Back?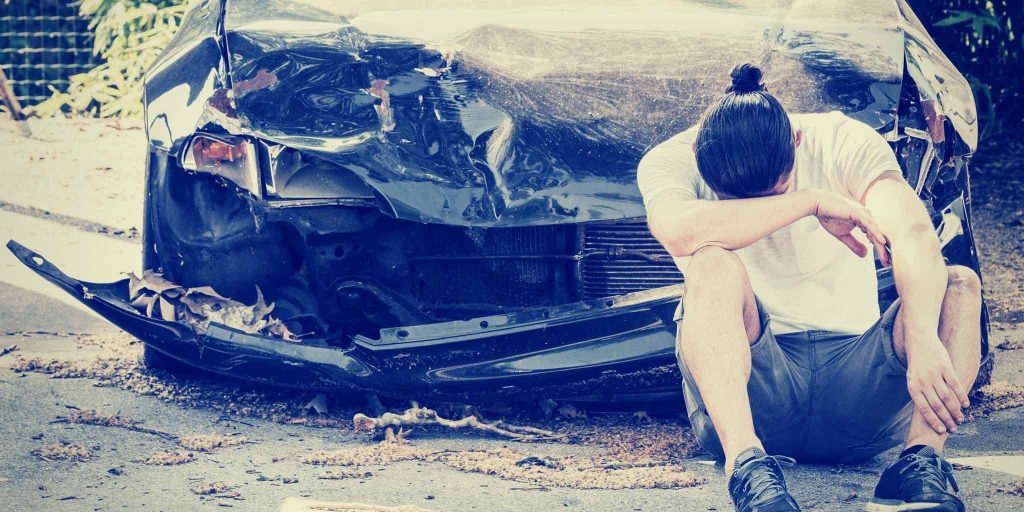 It was a typical Australian summer Sunday.
A humid, warm, and sunny morning turns into rainy afternoon. Panic on the road ensues. You're driving home after a morning at the beach; rain lubricates the road surface and bang… the driver behind you loses control and lands into the rear-end of your car.
What do you do next?
If you're like me and have never had an accident (or at least not recently), you probably haven't thought about the step-by-step process of what you need to do to ensure the following few weeks aren't the worst in your life.
Do those monthly insurance premiums suggest that they will make your life easier in such an unfortunate event? Think again sailor.
You knew it. The truth is that insurance companies aren't on the same side as you. How could they be? You're more valuable to them when you pay your monthly premiums and never make a claim.
Your next 10 minutes reading this article may just be your lifesaver one day. I hope you never need it.
Why this article was written
I was introduced to Right2Drive from our friends over at DriveMyCar after I drove the amazingly fast BMW Z4. In the first thirty minutes of meeting their General Manager, Nigel McBride, I was sure that this was an increasingly important topic to share with the Ride Hacks community.
In the following week, a good friend experienced exactly as you read in the opening paragraph. Right2Drive helped him, and hopefully they never need to help you. But just in case, you'll need to read this.
Whilst this is a particularly important topic for me to share with those Ride Hacks readers who own prestige and luxury cars, I didn't want to let the chance go by without reviewing another interesting car. I requested to review one of their SUVs for a weekend in return for telling their story.
Before I continue, here is my review of the Land Rover Discovery Sport. No words, just video. Enjoy.
Passing the buck: the typical insurance accident replacement car
After your personal safety, the main thing that matters in an accident is who's at fault. Whilst this sounds simple, it may be more difficult to ascertain in some circumstances. It's important that key details are obtained at the accident scene to ensure you are not caught in a game of legal ping-pong.
Ride Hacks has put together a tool to help you in these circumstances. More details at the end of this article.
For an additional annual premium, your insurer may provide you with a hire car regardless of whether you are at fault. Whilst this sounds generous, it's likely to be a terrible deal if you are not at fault.
This is where Right2Drive turns an inconvenient pain in ass into possibly an enjoyable driving experience.
Right2Drive supports the not-at-fault driver to get back behind the wheel of a like-for-like car for the entire repair period. Their fleet includes the Mercedes-Benz C200, E200, and GLE; the Porsche Macan and Cayenne; and the Range Rover Autobiography. Trust me, you won't find most of these cars at your insurer's 'preferred rental provider' (and they won't pay the $165+ Europcar daily rate for the cheapest Mercedes C200).
Let's paint a picture together. What would happen if this was you, and you asked your insurance company for a hire car?
Start with the obvious insurer, NRMA. I completed a quote for a Mercedes-Benz C200. Based on my particulars, the 'Comprehensive' premium was $1570 and the 'Comprehensive Plus' premium was an extra $375.
The NRMA PDS states that they pay up to $65 per day for a 'Comprehensive' policy, and $95 per day for a 'Comprehensive Plus' policy, for a hire car until you receive your car from the repair or they pay out the total loss. However, consider the following:
$95 per day (put aside $65 for now) isn't going to get you a like-for-like car if you have a prestige or European car. Say goodbye to the Merc for a Camry or Commodore for a long while.
The 'Comprehensive' policy only covers up to 21 days, although the 'Comprehensive Plus' policy covers unlimited rental days until the repair is complete or settled. But…
NRMA won't pay any additional hire car costs if the repairs to your vehicle are unreasonably delayed by you or a repairer. The term unreasonably delayed is obviously open to interpretation.
If you want to choose your own hire car from a hire car company, you need to pay for it first and then they'll reimburse you, presumably at the end. If your car is in for repair for 6 weeks, this could be $4,000 worth of hire costs out of your pocket.
AAMI provides a hire car up to 21 days unless you pay a premium ($224 per year based on the same car) for the optional cover where they 'will provide you with a hire car that is in our opinion a similar make or model to your car'. The most they will pay is $90 per day. I wonder what AAMI thinks is a similar make or model to your Range Rover for under $90 per day?
Budget Direct will only begin paying for your hire car after they authorise your repairs and only will pay for the first 14 days. Right2Drive told me that their average rental is 20 days…unless you have a prestige or luxury car where the time horizon can really blow out to sometimes 90 days +.
Becoming clearer?
If you are at fault (naughty you), then these supplementary policy options may be a 'get out of jail free card' in terms of giving you a limited set of wheels (not actually getting you out of jail if you were super-naughty). But if you're the unfortunate victim of another nutty driver, then it's clear that they are hardly going to support an adequate replacement for the full length of your vehicle's repair.
How Right2Drive changes the game
You may have already guessed it. If you are not the at-fault driver, you get a pretty raw deal: a damaged car, sucky replacement, and potentially baring the cost for the final weeks before your car is returned back into your innocent hands.
Whilst Right2Drive helps the 'average Joe' with his 2010 Holden Commodore, it stood clear to me that anyone with a luxury SUV (Range Rover, Porsche, Mercedes, BMW) would also significantly benefit from receiving a better car than a Hyundai Accent, and covering the entire repair period.
This is a good time to note that there are some conditions that need to be met. For example, you need to show that you actually need the car. It's mostly common sense. Remember that they are representing you to the insurer of the at-fault driver. If they don't have a strong case, they won't be getting any money back for the car they just lent you. Lies aren't good, be a good Ride Hacker. Be honest.
On the other end of the spectrum, you may have a limitation for how many km you can rack up on your shiny pair of replacement wheels. If you had any trips planned, just let the guys know when you're working out the rental. No surprises are the best surprises.
Let's look at a real example from a friend of mine who found himself in the middle of a four-tonne car sandwich.
Case study: squishy collision, six weeks repair, and a sweet replacement
In March this year, Andy's Subaru Liberty was damaged front and rear from a driver rear-ending him and pushing him into the car ahead (in case you're wondering, the driver behind is at-fault for both cars). I saw his post on Facebook and as I met Right2Drive the day earlier, I asked if he would like a referral to talk to their team.
After some back and fourth with his insurer (AAMI), they recommended that the car was to be repaired by their 'preferred repairer', which just so happened to be the same one that several friends and family members advised not to go with. He chose the repairer he wanted and arranged for the car to be assessed.
During this time, Andy didn't have a replacement car. If the car is roadworthy and driveable, then Right2Drive can't claim that you needed another car from the at-fault party's insurer. Remember that they are working on your behalf, so they'll advise you on what is possible. If Andy's car was towed from the accident scene to his chosen repairer, then the process could have been quicker.
After the car was assessed, he organised to pick-up the replacement car from Right2Drive. As the Subaru Liberty they had was only a sedan and not a wagon, they gave him a larger Toyota Kluger. Andy has a dog named Morse, who happens to be as big as a horse (guess the breed). The Kluger was a sweet ride for his needs but he requested to have the clause of 'no pets' waived. In his words:
The reason I have a larger car is to be able to go for walks with our dog. It's useless otherwise.
In true Right2Drive swagger, they agreed that waiving that condition was in the best interests for Andy's situation.
As of the time of publishing this article, it's been six weeks since he picked up the Right2Drive car and his Liberty has had delays in receiving the genuine replacement parts. He commented that his repairer confirmed that he isn't going to take shortcuts to get the car out quickly, he wants to do the right job and hand the car back in better condition than when it came in.
Lucky for Andy, he has a replacement set of wheels for as long as it takes.
"If someone who is not at fault doesn't use an accident replacement vehicle while theirs is getting repaired they're mad."
Love renting unique cars?
We rarely send email, but when we do it is full of the juiciest tips and tricks on discovering unique car rentals.
You've already subscribed! Want to get in touch? Send us an email at
[email protected]
Enjoyed this post?
Why not subscribe and join the occasional Ride Hacks newsletter?
Subscribe