Audi A3 Review
How to book a multi-day test drive before you buy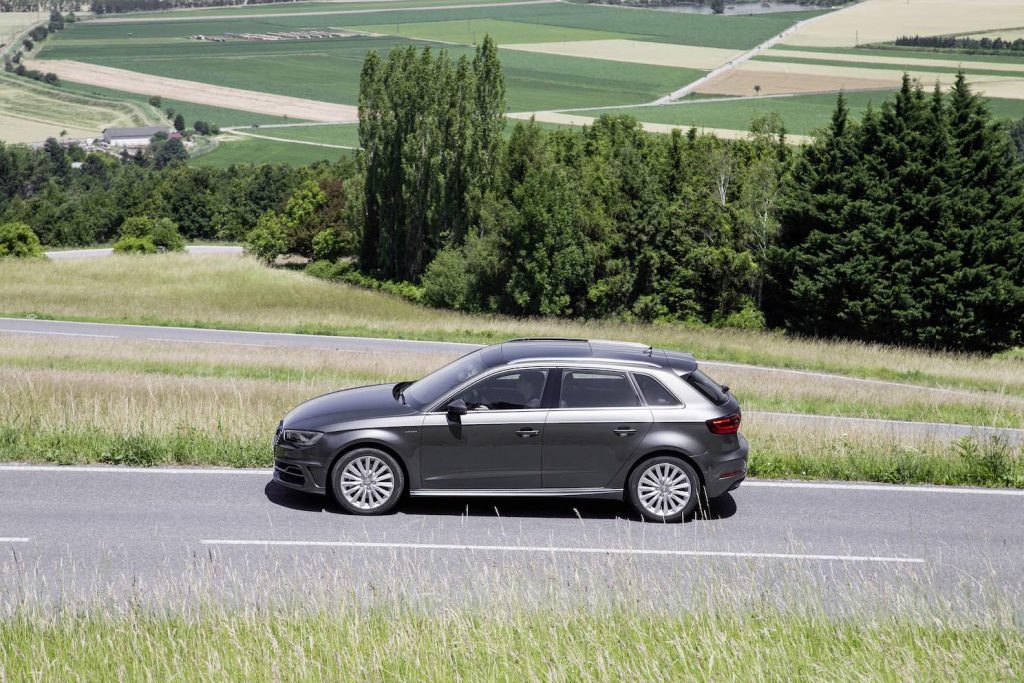 Since the beginning of Ride Hacks, we have stood for providing the most comprehensive reviews of prestige car rentals in Australia. However when we set out on this journey we didn't expect to also become the most comprehensive reviewer of the Audi A3.
Whether this is good or bad luck, Audi has been aggressive proactive in doing deals with GoGet, Hertz and Hertz 24/7, so we have a lot of A3's to choose from. That's not really a bad thing.
Honestly, I like the A3. It's a great car to drive. There is enough fun in the modest engine, the interior is well-refined, and you're going to feel a touch more class than driving the Japanese or Korean alternatives.
Whilst I'm conscious there are other competitors in the market like the super-affordable Europcar Mercedes-Benz A180 for $89 per day , it's clear that you'll probably end up in an Audi A3 at some point if you enjoy renting slightly more refined prestige cars. The reality is that we only get to experience the base model within the rental world,
The truth is that we only get to experience the base model within the rental world, however it's still a taste of owning an A3.
You can read the reviews of the other Audi A3's that I've reviewed here:
The Obvious Comparison
Let's cut to the chase — you're driving an identical model to the Hertz Audi A3 that you can rent out within the Economy Prestige series at your downtown or airport Hertz depot. By build, model and options it's the exact same car, except it's on-demand. Well, almost.
The main differences are:
Price
Availability
Flexibility
Cleanliness
Aesthetic Consideration
Audi A3 Price Comparison
When you're in the on-demand rental world of GoGet, Hertz 24/7, Flexicar et al., you are paying fixed prices per hour or per day. There are usually no 'special rates', known as CDP codes and PC codes in the traditional rental world. However with GoGet they do have different pricing tiers. More on this later.
As our booking was only for four hours, and we intended on doing quite a distance within this time (Sydney to Cabramatta – for a chicken roll, obviously), the Hertz 24/7 was the cheapest option. Here is how it compares.
What made this car the most efficient option is that we wanted a short rental and more distance. If you were driving under six hours in the car, you essentially have unlimited km, and therefore the Hertz 24/7 really shines out. However it also wins for longer distances as you don't pay for fuel (@95 or 98 octane) .
Hertz 24/7 Audi A3 Availability
As I outlined in my Ultimate Guide to Hertz, the process of searching, booking and finding the exact Hertz car you want is a time-consuming process. The primary reason for this is that they can't tell you exactly which car you will get when you book on the website – only the class of car.
When you're booking the Hertz 24/7 A3 or GoGet A3, you are looking at the real-time availability of exactly when you need the specific car and also the car's availability after your booking. The latter is important if you may need to extend your booking, bringing us to flexibility.
On-demand Rental Flexibility
Think of the last time you rented a car. How much time was spent during the booking process, collection, refuelling and return? My guess is that there
My guess is that there is at least an hour of wasted time here, and unless you have a car rental depot near your home, you probably had to somehow get there to pick up the car.
On-demand car rentals mean that I can book a car with guaranteed availability now, and pick up in a couple of minutes. For entrepreneurs, business professionals and creatives, this wasted time is not only expensive on the wallet but also distracts you from the focus of your day.
So if you're like me and super protective of your time, opting for booking a car for the exact time you need with little opportunity for any variance, on-demand is the way to go. That is with one exception: bookings occurring before yours.
I have had an occasion with both GoGet and Hertz 24/7 where the previous car-sharer never brought the car back. So I'll generally opt for a car and time that shows no one before me for a few hours — just to be safe. Honestly, picking up at 9pm+ in the evening works the best for me, presenting me with a car for the next morning and no rush in the pickup or dropoff.
But how else can on-demand rentals be flexible?
Let's say I met with some friends in Surry Hills for dinner and decided that I would drive everyone home, I could take $20 from everyone, grab an on-demand rental for 24 hours and do the rounds. Oh, and now I have a car for the next day.
Welcome to the 21st century of on-demand personal transport.
Hertz 24/7 Cleanliness
Now for the dark side. On-demand cars typically aren't kept as clean as traditional rentals. Actually, it wouldn't be unfair to say they are never as clean – a traditional rental must be washed and vacuumed before they hand you the keys.
Unfortunately, my experience with Hertz 24/7 across four Audi rentals (two were the Audi Q5) has been that the cars were too dirty to be proud of driving. Whilst I understand when a car is parked on the street it's likely to get more dirty, I have found that GoGet have done a good job to keep their cars (at least the Super Fancy ones) clean.
If you're looking to impress someone in this car, please allow a bit of time to put a hose over it. But if you're looking to impress someone, that brings us to aesthetics.

Audi A3 Aesthetics
I get it. Driving a car with a sticker on the side can be intimidating. Some folks feel that other people are judging them:
oh, he can't afford to buy an Audi, so he rents one.
It's a genuine concern and one that goes away once you're driving. Feeling self-conscious is an expensive past-time.
On the other side, you will have other people who are thinking:
lucky guy, he drives a nicer car than me and doesn't have to pay for servicing, rego and lease payments.
Despite having a perfectly good garage, I drive on-demand cars because it outsources the worries of owning a car to a company whose job is to manage those worries. Aside from short trips to the shops, I'll choose the GoGet or Hertz 24/7 Audi A3 because the sound system kicks ass, the dual-clutch gearbox makes the engine feel more responsive, and the overall experience makes me feel a little bit more special than the alternatives. However I admit that if I needed to impress someone, these on-demand cars probably wouldn't be my first choice.
For this purpose, you'll need to go with the unbranded Hertz version or upgrade to something like the Porsche Cayman I recently reviewed.
Final Thoughts
As I said at the beginning of this review, I like the Audi A3. I've driven counterparts from the Japanese, Korean, (former) Australian, and rival German manufacturers, the Audi A3 brings home the bacon for the price point.
You'll either like it, or not. That's okay. The more important consideration is whether you go for the convenience of on-demand, or aesthetic of an unbranded and clean exterior of the Hertz A3.
With the two major on-demand rentals investing in Audi, I hope that we have options within the A4 or A5 range soon. But if you're simply not an Audi fan after all is said and done, the current relationships mean it's less likely we will see other manufacturers in this space in the next few years.
Love renting unique cars?
We rarely send email, but when we do it is full of the juiciest tips and tricks on discovering unique car rentals.
You've already subscribed! Want to get in touch? Send us an email at
[email protected]
Enjoyed this post?
Why not subscribe and join the occasional Ride Hacks newsletter?
Subscribe