DriveMyCar Prestige | BMW Z4 Review
The world of rentals has changed. Forever.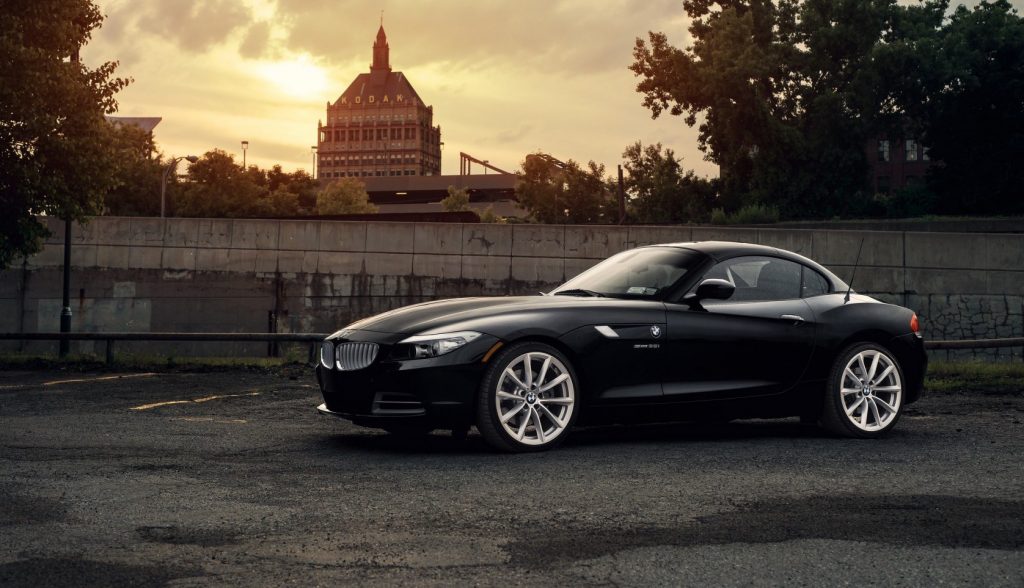 What do you think of when I say 'car rental'?
My guess is that it's either a brand – Hertz, Avis, Europcar. Or a feeling — 'I remember that time when they scammed me on insurance!' Perhaps both.
Whatever you think about car rental now, it's all about to change. The cars themselves aren't changing, it's our relationship to them.
One of the relatively new, yet fundamental advances in car rental is the addition of the peer-to-peer marketplace. That is, renting a car that is actually owned by someone other than the rental company.
There are two models of this:
Hire the car from the owner directly, usually picking it up from their home
Hire the car from an administrator who manages the car for a private owner, like a property manager for rental property
Whilst DriveMyCar does both, the latter echoes my recent experience, and I'm hooked. This review is specifically about a 2010 BMW Z4 and my experience hiring it through DriveMyCar for ten days.
If you want an in-depth review of the car, beyond what I cover here, YouTube will be your friend.
Here is a critical 90-second review, and a longer complimentary review.
DriveMyCar Booking Experience
I've had my eye on DriveMyCar for some time. Why? Because they have cars in their fleet that are significantly cooler (technical term) than the funky smelling Camry or Commodore you might find at your local Hertz or Avis dealer. And cheaper too.
Yes, indeed.At my last count, they have over 150 European cars in their fleet including Mercedes-Benz, BMW, Audi, Porsche, Land Rover, Volkswagen and Volvo.
At my last count, they have over 150 European cars in their fleet including Mercedes-Benz, BMW, Audi, Porsche, Land Rover, Volkswagen and Volvo.
What's the catch?
There's just one. All rentals are a seven-day minimum. That's right, a Range Rover Evoque or Mercedes-Benz A250 for $69 per day seems like unreal value. Although you'll need to pay a minimum of $483 to sit in the driver's seat.
There is also a standard 100km per day limit on every car. However this is simply the default. If you need more, just ask.
In my case, I chose the BMW Z4 3.0L Turbo (2010) for $105.54 per day. The DriveMyCar website is good, but not great for getting started. I've created some special links that point directly to specific makes of cars, depending on your interest.
Choose the car you like, select the dates that match what you need and click on 'BOOK NOW'. At this point you will be asked to sign-in or sign-up. Your booking won't be confirmed until you hear back from their sales team.
Feel free to enquire.
You'll need to upload some documents and attach a credit card before you can make a booking. I didn't have any problems at all and felt safe during the entire process.
The final step will be receiving the confirmation email and SMS. Your credit card will be charged at this point for both the bond and the rental charge, including credit card fees. (1% for Visa/Mastercard and 3% for Amex).
It's also worth noting for American Express cardholders, this is not considered 'Travel' and therefore you will earn your regular points on this transaction, not double points.
The bond charged likely varies per booking however for the BMW Z4 it was $1000 which is significantly less than sports car companies. It was promised to be returned within seven days.
Update: I returned the car on Monday 29th December, and I had the credit on my Amex statement for 5th Jan. Exactly, 7 days late. Thanks DriveMyCar!
Lastly, the insurance excess was $6,000. I could have reduced it to $3,000 for an additional $174. For obvious reasons, I didn't.
Changing Your Booking
You may want to change some details on your booking. In my case I needed to do this twice. The first was to completely refund the charges and bond from one credit card and charge it to another.
Although in my mind it felt like a painful task, a few emails later it was done.
It couldn't have been easier. I simply updated the credit card on my online profile and sent over a photo of the card with all numbers except the last four covered. They refunded and recharged on the same day. Nice.
The second change was adding another person to the booking. This was a few hours before the booking started. The process was:
They signup as a DriveMyCar member (free, do it here)
Complete verification, uploading necessary documents
Email the DriveMyCar team making the request to add them onto the booking
One of the nice things about a small team is that they take responsibility for solving every problem. Larger corporations typically pass the buck and waste your time.
These guys have done it right.
Adding additional people onto your booking can be a nice touch as your seven-day minimum rental could be split between two people – four days and three days.
DriveMyCar Pickup Experience
The day came to pickup my BMW Z4. It's important to note that my booking may be different to others you experience. I'll explain why. This car was located in Wilson parking at Kings Cross, written on the ads as 'Elizabeth Bay, NSW 2011'.
Why is this significant? You don't interact with the owner.
Instead, like a typical rental car company, you will meet with someone from DriveMyCar and they will complete the handover process and damage check.
The time was really flexible — I requested the time I wanted the car on the day and the time I wanted to bring it back. But the best part was that I didn't have to tell them in advance, just 10 minutes before it was convenient for me.
In practicality, they likely will tighten this as they get more busy. I wouldn't count on this flexibility every time, but it made the entire experience on my schedule. A liberating feeling.
Adam from DriveMyCar met me at the parking station and we completed the inspection together amongst other conversation. The process was completed in a few minutes.
The car was brilliantly polished, clean inside and out, and we took the time to mark down every small scratch, bump and mark across the entire car.
I felt the confidence that Adam was helping to protect me from existing damage. He showed me how to take down the roof and the special clip in the boot that will prevent the roof from opening. I was ready to go.
As with any new car, driving your first 30 minutes is full of nerves. With the BMW Z4, you are sitting behind the half-way balance in the car. There is a lot of car body in front of you which makes leaving a tight carpark an interesting exercise.
BMW Z4 Driving Performance and Handling
Wow.
Engine and Transmission
There are two models of the Z4 that were made in 2010. One with 225kW of power and 400Nm of torque, the other with 250kW of power and 450Nm of torque. Guess which one I had?
For a car with a kerb weight of about 1500kg, this 3.0L twin turbocharged engine will take you to 100km/h in 4.8 seconds.
Similar to the Porsche Cayman from Hertz, you're playing with a double-clutch transmission with instant transfers and the up/down shift on both sides of the steering wheel.
Off the mark, this car doesn't need any tweaking of the settings. Put your foot down and power is delivered to the rear wheels. However you won't be revving the engine hard and everything it's all quite drivable.
Shifting down on the steering wheel to assist breaking or on approach to a corner is a seamless transition. The return back to drive mode just happens without a second thought.
There is a switchable control system called Dynamic Drive Control, which offers 3 modes (Normal, Sport and Sport+) to alter dampening stiffness, throttle response, steering effort, stability control threshold, and transmission mapping. In the case of Sport+ you'll also lose your traction control.
Things change when you enable sport mode. But here's the thing, you can't simply push the gear lever to S/M and sports mode is fully enabled. Nor would you be done if you pushed the 'sport' button. You must do both.
A welcomed easter egg is how transmission helps you hold your speed when on a decent. Simply tap the brakes and the transmission will shift down a gear, taking the load of your brakes. Not bad for a five-year-old car.
Steering and Suspension
The suspension is hard. Not quite as hard as the Renault Mégane or Porsche Cayman (Hertz) however the low profile tyres really let you feel every bump in the road.
The litmus test for me was how I felt taking on a road that I knew in advance was slightly bumpy. With this thought, I was cringing. This means it's not ever going to be a daily driver for me.
Just like the Mercedes-Benz SLK200 from Europcar, the rear tyres are wider than the front. On this particular car, there were 19 inch deep-dish rims all round with 225/35 rubber on the front and 255/30 on the back.
Whilst the physical steering wheel has a thick and commanding feel, the electronic steering it didn't provide the same response as the Porsche Cayman.
Bah! For $105 per day, you'll still enjoy it.
BMW Design and Style
I've read some comments from people slagging the style of this car. I think they're kinda stupid. If you positioned your opinion as a rental car for $105 per day, what do you think? Is a Toyota Camry better? Or, what about even a BMW 118i or Audi A3? I think not.
The closest competitor to the BMW Z4 is the Mercedes-Benz SLK. However, this is entirely your personal preference. I prefer the aggressive front of the SLK and the side/rear profile in the Z4.
Personally, I would choose the SLK55 over the Z4 from a pure external aesthetic perspective, however it's only the SLK200 that is available. Therefore, I would choose the powerful Z4 again.
Everything changes when we look inside the car.
The interior of the Z4 feels modern for a car born in 2010. Whilst each of the Germans have their own unique flare and flavour, the layout of the instrument console in the BMW feels significantly more refined than the busy Mercedes-Benz SLK.
Read my blast on the SLK interior here.
As you can imagine, the leather showed signs of wear after its fifth birthday, although this was only noticeable once sitting inside the car.
Fun fact: once the roof was down, a light shower of rain didn't enter the cabin when we were cruising on the highway at 100-110km/h. When buying a roadster, this is a critical design feature.
Metamorphosis — From Coupe to Roadster
I'm sure you're wondering. I've reviewed the Mercedes-Benz SLK200 from Europcar and the Audi A3 Cabriolet from GoGet, both convertibles, one hard and one soft. How does the BMW Z4 compare?
This is a 2010 model, these comments may be different for newer models.
The roof takes about 20 seconds to open or close, which felt slower than the SLK. A bit too slow. As it was a rental car, I didn't want to try opening or closing whilst driving in case anything went wrong, so I was parked stationary each time.
Visually, the hard-top is a winner. There is some additional noise from the roof when the car is twisting around bumpy corners, but the visual appeal trumps those silly tarp covers.
BMW Z4 Technology
Cars that are five years old are likely to have some technology that seemed like a great idea in 2010, but not so much today. For example, the 2010 Z4 has a few fossils — an old iPhone connector and unreadable USB connector to my iPhone — but it also had some pretty cool tech that I don't see in many new cars I rent for a higher price.
Keyless Entry
You'll first notice the keyless entry. Sure, you'll find this feature on a lot of new cars today, but not many rentals. Keyless entry is still considered a 'nice to have' — kind of like how automatic windows and air conditioning once were. Walk up to the car, touch the door handle. It opens.
There is a slot to place your key in, just like the Aston Martin. Otherwise you could just keep it in your pocket or bag and push that big Start button.
For novelty, I usually did the former.
Adaptive Headlights
This is really fun! Turn the wheel, your lights turn too. It's particularly handy because of the enormous nose on the car – you have absolutely no idea where the car stops and the rest of the world starts.
However as we're talking about lights. I couldn't work out how to lift their vertical angle. They were pointed too low on the road and most cars now have an automatic vertical adjustment. This was kind of annoying for unlit highway driving where high-beam isn't possible.
And lastly, the high-beam was auto-sensing for oncoming lights. The idea is that on a quite road you can keep it on and it will auto-dim for oncoming cars. The technology for this is now quite developed. In 2010, not so much, and there were plenty of annoyed cars coming in the other direction.
Seat Warmers
If it was winter I might be able to tell you if they were any good. Even spring or autumn. But I'm not sweating any more than I need to in summer to test out some German seats designed for the snowy sub-zero temperatures. I'll pass, thanks.
Cruise Control
The cruise control was easy to use, once you worked out how to use it. By far, the best feature was that it not only held your speed, but also maintained it during hill descents.
As double demerits were in place over Christmas, this one paid for itself.
Audio System
Here is where the 2010 Z4 didn't quite make the pace. There were two reasons the audio system was below average: connectivity, and quality.
As a five-year-old car, I'll give it some leeway for the connectivity. I found the Bluetooth would connect to my iPhone 6 for voice, but music wouldn't play.
There were also two USB ports — I tried those. No luck. The last resort was buying a 2.5mm AUX cable and plug in the old way. Cost an additional $5 but it was worth it to avoid commercial radio in place of my iPhone's music.
It wasn't ideal, but we made it work.
The second issue was the quality of the sound. It kinda sucks. The base model Audi A3 without the subwoofer has a better sound, the upgraded pack with a subwoofer makes the Z4 seem like a 70's Datsun.
If you love your sound more than your engine, perhaps go for the GoGet Audi A3 Cabriolet.
GPS Navigation
The navigation was surprisingly good. It didn't have the multi-display on the dash and the driver's console, however the display was close to a 16:9 ratio giving plenty of room to make out where you need to go.
We tried the navigation and it worked, however the age of the system was showing in the animations. Don't worry, you won't get lost, that's all that matters.
Practicality of a Convertible Hire
A consistent compliment for this car was for its storage capability. Specifically, the boot storage. We managed a trip to IKEA, two Christmas parties and a relatively large round of shopping for a two-person household.
The boot room was sufficient…with the roof down in all cases except for IKEA.
Final Thoughts on my BMW Z4 Hire
I've never been a BMW fanboy. Or, maybe it's that I've never liked people who drive BMW cars. Either way, I'll fall on my sword and say that this is a car worth driving.
Would I own one? No, I wouldn't. If I did, how long would I keep it? Probably three months.
It seems that DriveMyCar has filled the automotive curiosity hole between renting and owning. Or have they opened it? I'm not sure, but I like where this is going for our relationship with vehicles.
It has got me thinking: what else is possible for $105 per day?
Read My Ultimate Guide to Convertible Hire in Australia.
Love renting unique cars?
We rarely send email, but when we do it is full of the juiciest tips and tricks on discovering unique car rentals.
You've already subscribed! Want to get in touch? Send us an email at
[email protected]
Enjoyed this post?
Why not subscribe and join the occasional Ride Hacks newsletter?
Subscribe