How to Drive an Porsche 911 After Flying First Class To Germany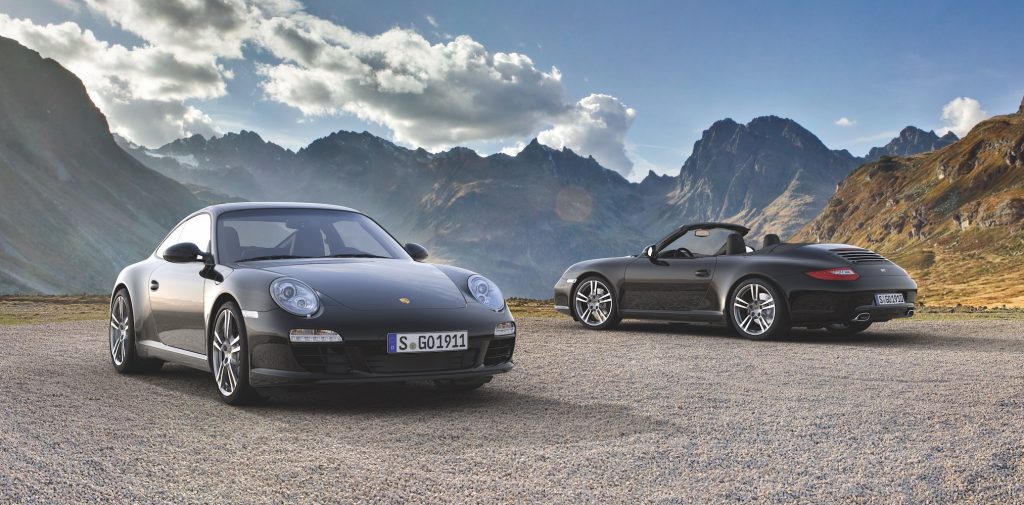 Somehow it seemed like the right place. Frankfurt, neither the capital of Germany, home of Lufthansa, nor home of Porsche.
"The right place for what?", I hear you ask.
The right place to incline from your lie-flat Singapore Airlines A380 first class seat, take off those complimentary first-class Givenchy pajamas, and jump into a Porsche 911 for a few hours.
Or perhaps you don't want to leave your family in the first class lounge — that might be considered mean. Opt for a Porsche Panamera instead, baby-seat and all.
The Avis has done it again. For a limited time, Avis is offering Lufthansa customers an exclusive package to go along with their first class flight. Whilst it seems like an interesting deal, this post will unravel what it really means for travellers, and how to enjoy this experience when the deal ends.
Zum Flughafen, bitte!
If Lufthansa doesn't line up on your ticket, her Star Alliance brothers – Swiss and Austrian Airlines will also deem you eligible for this deal. Oh, but there is a catch. You need to be a Miles & More HON Circle member, and have a first class ticket.
For those of us who can't accumulate 600k HON Circle miles for two consecutive years, an outstanding level of loyalty to Lufthansa in my opinion, we'll explore a different route without degrading the luxury.
Assuming you did meet the criteria, you could rent out the Porsche 911 or Panamera for 3 hours during your transit. It would set you back a cool €99.10 and limit you to 150km. After all, you do have unlimited speed on those autobahns. Maybe you have an overnight transfer and want to stay out of the city. Twenty-four hours will cost you €303.77 with a 200km limit.
Full details of this (expired) deal here, courtesy of the Wayback Machine
If you don't make the cut, relax — Ride Hacks will show you how to do it anyway.
Singapore Airlines Suites Class and Avis Porsche 911 Hire
Making this happen from Australia requires some serious planning. Although it's probably easier from Europe, I'll give you a few ideas on how to get onto those German autobahns en route from Australia.
Firstly, if you don't make the cut for this specific deal, you're looking at prices from €249/day. Let's get to Germany first.
Getting to Frankfurt
You can get to Frankfurt in many ways. If you're going to fly First Class, and you are sticking to Star Alliance to ensure the final leg is on Lufthansa, your route is:
Singapore Airlines Suites Class to Singapore
Lufthansa First Class from Singapore to Europe
Last year I exchanged shy of 200k Citibank rewards points for Krisflyer miles, plus an additional $628 in taxes to take the first leg of this trip with my wife. It was totally worth it.
For the full trip using Krisflyer miles, you would be up for 112,625 Krisflyer miles and $530.41 in taxes per person each way. (The 132,500 miles below is exclusive of the 15% online discount)
Sounds like a lot of miles? Not really. I recently signed up for the American Express Platinum Charge card and received 120,000 points that can be converted to 120,000 Krisflyer miles. Hello Frankfurt!
You can get that offer of 120k signup points here
Note that the standard offer is 100k points, this is a bonus offer
If you want to learn more about using points to fly, check out Keith over at Point Hacks.
Booking The Avis Porsche 911
Booking the car rental on this trip is actually much harder than expected. If you take the conventional route of heading to the Australian Avis website and search for cars in Germany you won't find anything much more exciting than a Mercedes-Benz E-Class.
You could head over to the Avis Prestige link for Germany. But even after Google Translate has worked its magic (no language selection on the Avis Prestige pages), you still won't find availability.It must be possible, right? Indeed it is.
It must be possible, right? Indeed it is.
You need to go to the Avis Prestige UK site, for Germany. Ugh, confusing!  And to top it off you must choose the big red 'Book A Car' button in the top section otherwise you head back to the German site with no availability.
Here is what I found for a single day rental.
So the price is about the same as the 'deal' which requires you to buy a first class ticket and show your loyalty to Lufthansa? It sure is.
And when you're all booked, here is a gift from Porsche.
Porsche First Class Excitement road book
It's full of great driving routes. If you manage to hire from Avis Prestige, they have these routes keyed into the navigation. A nice touch.
What's Exciting About This Deal?
It's unlikely you'll be qualifying for the deal between Lufthansa, Porsche and Avis. Not because getting a first class ticket is hard, rather it's because obtaining 600k HON Circle miles (Lufthansa's loyalty program) is!
Putting this in perspective, you would need to fly First Class return SYD-SIN-FRA ten times per year on a paid ticket, for two years to be eligible for this deal. Or if you have some corporate travel benefit — the cheapest business class ticket is acceptable, but not quite first class — then you would need to do this trip thirty times per year. That's just nuts.
Alas, I still find this kind of deal intriguing. Here's why.
Fits with the layover
What do your layovers look like? One of my most favourite countries in the world, Singapore, is known to be the layover spot for travellers flying from and to Australia. This is unfortunate as many friends of mine feel like they have been to Singapore because of these layovers. From spending quite some time there, I know they judged too early and are missing out on the deep and interesting threads of the Singaporean culture.
However when you have a layover, you're unlikely to be in an inquisitive state of mind to appreciate culture, history and the arc of society. Instead of wasting six to twenty-four hours in an airport, you could instead design an experience that will be the quintessential experience for that destination.
I propose that hiring an iconic German car, driving on the autobahn, and finding a bratwurst at the top of some mountains might just be what you're looking for in Germany.
Luxury packaged experiences
Luxury in isolation is boring. Imagine you are performing in your own movie, you're the star. Does the audience want to see you roll out of bed and take out a Porsche 911 for a drive to buy some milk? Probably not. Or at best we would quickly form an opinion about your character.

Instead, think about how a luxury travel experience can shape you as a person — your values and how you differ from a privileged idiot. This is just once scene in your life's movie, make it count.

If you're going to make the investment of effort, time, and money to design any luxury experience — be it a driving experience, first class flight, or perhaps even a night out at a special restaurant, package it up into an entire scene. This includes who is with you, what you wear, how you get to your destination and how you treat those around you.

Be an interesting character and design a scene that you will remember forever.

Does this mean spending more money? Not necessarily. Not only are you the lead star of your movie, you're also the director. Cut out the shit you don't want.

Packaging luxury experiences can transform iconic moments in your life. Moments that you can hopefully share with someone special. It's not about spending the price of a small house to have a Porsche 911 in your garage so that you look successful, it's about designing the moments that define what you value about your character.

[avis-porsche-911]Fancy driving the Porsche 911?[/avis-porsche-911]
Love renting unique cars?
We rarely send email, but when we do it is full of the juiciest tips and tricks on discovering unique car rentals.
You've already subscribed! Want to get in touch? Send us an email at
[email protected]
Enjoyed this post?
Why not subscribe and join the occasional Ride Hacks newsletter?
Subscribe